Every April Fools the thousand thousand joksters that inhabit Internet and Twitter believe they are a thousand thousand times funnier than on any other day. We tend to ignore the day as best we're able. Yet here are two items that managed to cross from the stream into consciousness and make us think, 'this should be a real thing. It should happen.
And here they are:
1) Top Shelf Announces 'League of Extraordinary Gentlemen: 1988"
Lisa(Weird Science), MacGyver(MacGyver), Doc Brown(Back to the Future), Mr. T (80s The A-Team ), and Jack Burton (Big Trouble in Little China) band together to fight the evilest evil of the 1980s. A mysterious shadow consortium known only as The Empire plots to destroy American icons from the inside out. The League failed once already. Superman III was a blight on many young souls.
Emboldened by this dastardly move, The Empire decides to go for the jugular. This time they will strike so hard, so ruthless, that no one would be spared. People would speak of the stench for decades to come. This time, The Empire would make the ultimate of all evil adaptations in order to weaken the spirits of geeks all over the nation. This time they will make Howard the Duck: The Movie.
The extraordinary League of 1988 has their work cut out for them.
Top Shelf, if you don't make this vision come true, there will be blood.
2) iCade – iPad Arcade Cabinet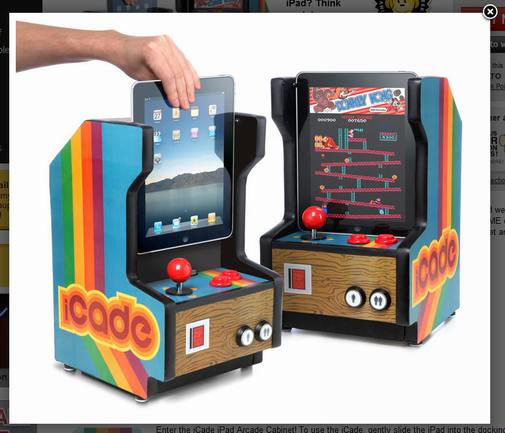 We have a very strong sense that in a month to two months time, this will become a reality. It's not like this gag hasn't happened before.