Posts Tagged Adam WarRock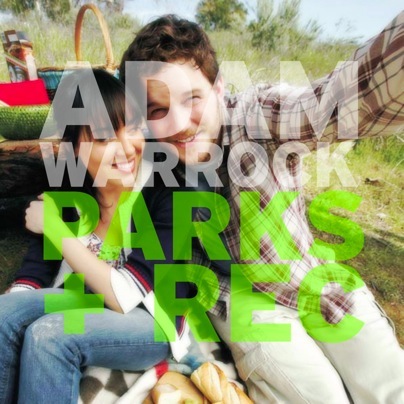 What it is: In the latter weeks of Janurary 2012 Adam WaRock dropped a three track EP dedicated to the television show Parks and Recreation (Parks & Rec to those in the know). Mr WarRock has already fed our nerd rap needs for months with his constant tracklog updates and the shiny "Browncoats Mixtape" released back in the fall of 2011.
The Parks & Rec cast know of the album. Jim O'Heir(Jerry) and Ben Schwartz(Jean Ralphio) sent out their tweets of appreciation. Now if only the show runners use one or all the songs in an upcoming episode. We know the former CEOs of Entertainment 720 would be all over these jams. But would Leslie Knope and Ron Swanson be on board? Write it up, writers!
The popularity of his Parks + Rec EP took WarRock by surprise. We don't know why. The album is mint. Our favorite cut is "Knope 2012" featured directly below. The other two cuts, which tie at second in our book, "Waka Flocka Swanson" and "Knope 2012" lay below the jump.
Download: http://www.adamwarrock.com/parksrec/
Official Site: http://www.adamwarrock.com/?p=2216
Here and below the jump lay three bits of shiny we've collected dealing with the all too short Firefly universe.
1) Adam Warrock "Browncoats Mixtape"
This beautiful collection of Firefly inspired jams was released into the wilds of Internet a few months ago. Since then, we've listened to the thing more times than we can count. It's that shiny. We suggest you download it for free and confirm it for yourselves. Any true Browncoat would.
Download the shit out of this. Now.
Official site: http://www.adamwarrock.com/browncoatsmixtape/
The nerd rock trend that overtook our heart last week continues with choice jams from Adam WarRock.
TRACKLOG 66 – CALL ME JOHNNY WANDER
WarRock talks a lot about how this ode to Johnny Wander came about. Johnny Wander is a webcomic we encountered through AppleGeeks writer, Ananth's Twitter. Once discovered, it didn't take long to read through the entire series from beginning to end.
…and 50 minutes later, I looked around and realized that I had read the whole book, and was laughing to myself in the corner. By myself. Like a crazy person. But more importantly, I realized that I had been smiling more than laughing. Think about it, it's a hard thing for a comic, especially one that's not necessarily a continuous story arc, to accomplish.
He's right. It is very nice to come across a webcomic that has this effect.
Download: Call Me Johnny Wander by Adam WarRock
Other tracks from Adam WarRock lay below the cut.
Read the rest of this entry »