Archive for category Comics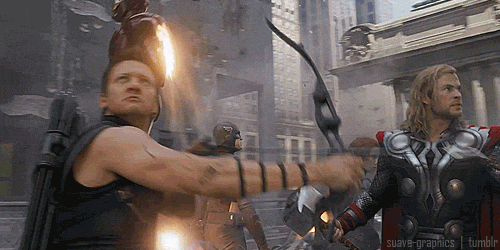 Official Synopsis
Nick Fury and the international agency S.H.I.E.L.D. bring together a team of super humans to form The Avengers to help save the Earth from Loki & his various membered army.
What We Learned: Nick Fury believes in Harvey Dent heroes. Loki doesn't seem to be bound to a scientists mortal form anymore. Tony Stark has iron balls to talk smack to, what for all intents and purposes, is a god. Of course, he's probably drunk during that meeting. HULK SMASH PUNY FUTURE JET!
Why We'll Watch: We'll watch because of all the snark we mentioned above and then some. Seeing Marvel finally step into the light of making entertaining movies from their characters has been a joy for this Marvel zombie. Sure there have been a few mis-steps but with the House of Ideas running their own movie studio it became easier for them to keep their continuity in line. Although, it did get in their way a few other times. The loss of Jon Favreau and Ed Norton will be felt. But the machine, as always, lurches on.
Now if only Marvel studios could get back the rights to Spider-Man, The X-Men and the Fantastic Four. We could get a good sized mega-movie by throwing them back into movie continuity.
Watch the trailer below the cut.
When's it coming? May 4, 2012
Official site: http://www.facebook.com/avengers | http://marvel.com/avengers_movie/